Hawker Private Jet Charter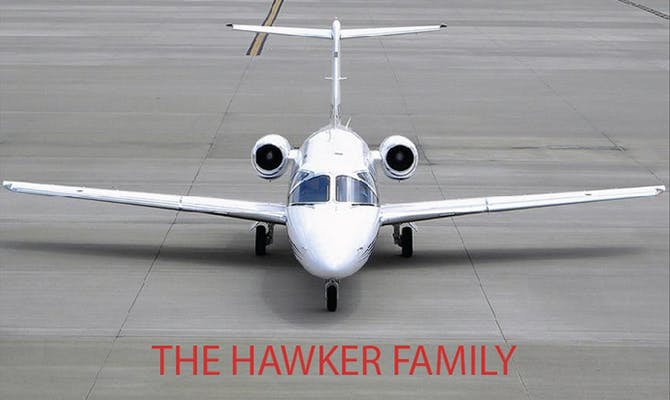 Reliability, range and comfort have earned the Hawker range of private jets a proven track record over more than four decades.
Hawker private jets include the latest technological advances, and their on board technology combined with comfort and reliability make these a popular aircraft amongst owners and private jet charterers.
Hawker: History : Design & Features : Private Aircraft
Hawker History
The Hawker Series started life in 1961 as a revolutionary business jet concept by manufacturer De Havilland under the project name DH.125 Jet Dragon. Before the jet had gone into production, the British Aviation Industry experienced a series of mergers and acquisitions: De Havilland had been acquired by rival British manufacturer Hawker Siddeley, which soon came together with the British Aircraft Corporation to form BAe British Aerospace. This led to the Hawker's well known production name BAe 125. After a short spell under the "Raytheon" brand between 1993 and 2007, the Hawker is now part of Hawker Beechcraft.
Hawker Design & Features
Apart from its solid reliability record, the Hawker Series aircraft impress their passengers with a superior range. For example the Hawker 900XP can fly up to 8 passengers over a distance of up to 4.5 hours of flight-time, allowing for genuine non-stop travel across continents.
When it comes to cabin comfort and space, the Hawker really is in a class of its own; with a cabin diameter of 5.26 meters, the Hawker outperforms all of its rivals with ease, allowing passengers on-board to walk through the aircraft with their head up high (Stand-up Cabin). Because of this, the Hawker is usually the only Mid-Size jet to have a flight attendant on-board.
The Hawker Family: Private Aircraft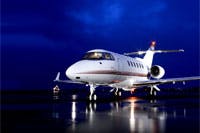 Due to the immediate success of the original 125 Series Design, the range now comprises a number of derivatives all designed to fit certain geographic markets or tailored for individual customer needs. Here's our guide to some of the best Hawker jets for private aviation:
Hawker 800XP
The latest successor to the initial HS 125 is the Hawker 800XP and this aircraft comes equipped with state-of-the-art avionics, a modern interior design and Winglets for an improved range and cost efficiency.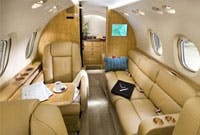 Hawker 900XP
The 900XP has more powerful engines than the 800XP and an increased gross weight for an extended range and take-off performance.
Hawker 750
The Hawker 750 has the same exterior design as the Hawker 900, but with an additional heated luggage compartment
Hawker 400 SuperLight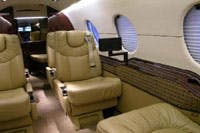 Hawker 400XP was developed out of the Beechjet 400 and shares some of the same beneficial features that have made the HS-125 Series so popular. Not quite a mid-size by weight and operating costs, the 400 Series provides up to 8 Seats and a washroom. Sold at $38.25 million, the jet typically provides comfortable space for 12-16 passengers. Travelling up to 5,010 miles non-stop, it's possible to fly directly between the US East Coast and continental Europe's capital cities
Hawker 4000
The brand-new Hawker 4000 Super Mid-Size jet, is also known as the Hawker Horizon. As one of the first business jets to be built from Carbon Composite, the Hawker 4000 can travel at a cruising altitude of up to 45,000 feet with a maximum range in excess of 3,280 nautical miles (6,075 kilometres).
Still not sure which Hawker to charter?
Our team of experts is available 24 hours a day on +44 20 7100 6960 to recommend the best aircraft for any charter flight.